Mind & body detox yoga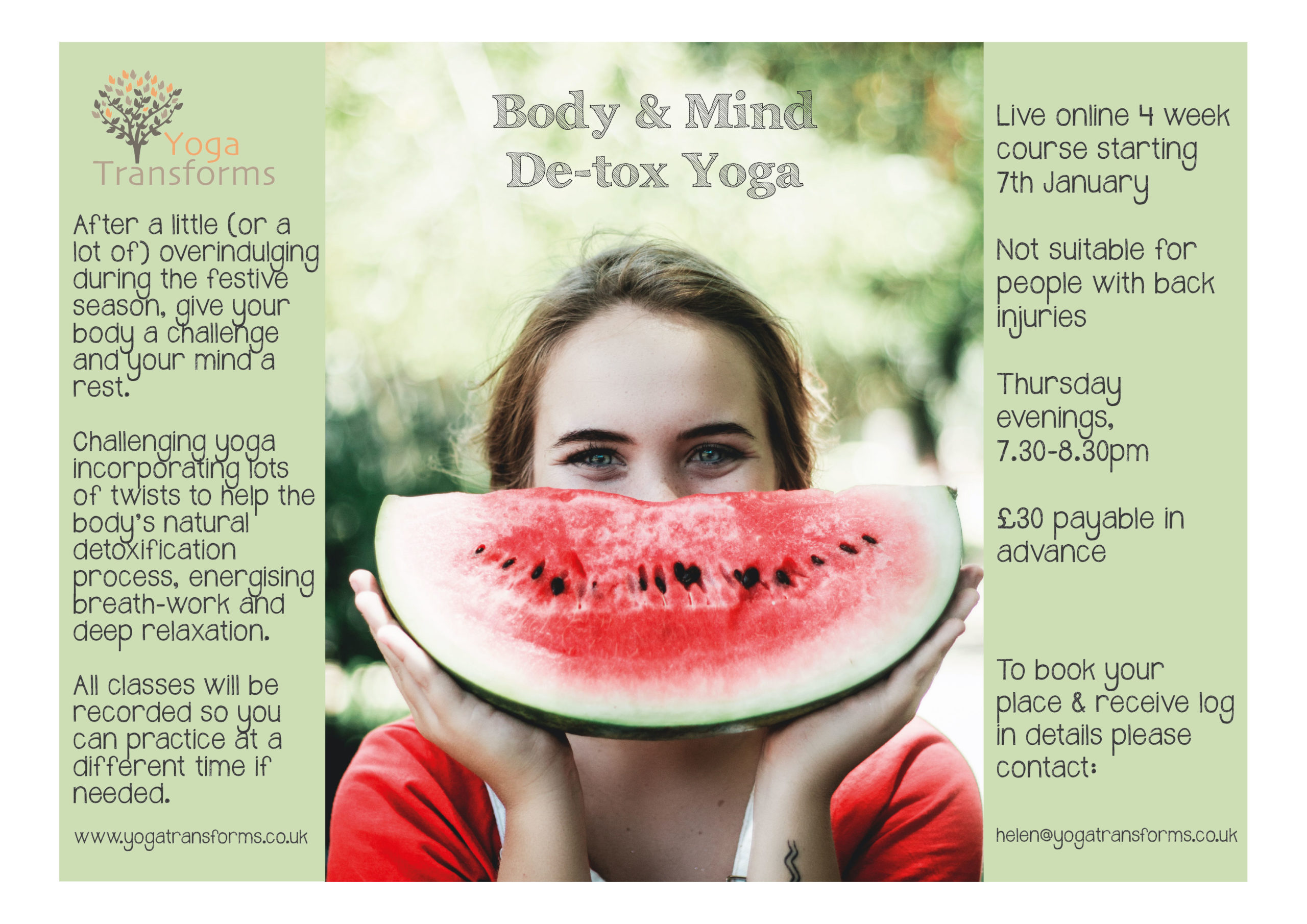 This is a live online course starting 7th January of 4 Yoga classes to give your body a challenge and your mind a rest. To register and to receive full info on how to connect including payment details please get in touch.
£30 payable in advance.