Yoga on Tuesdays in Harwell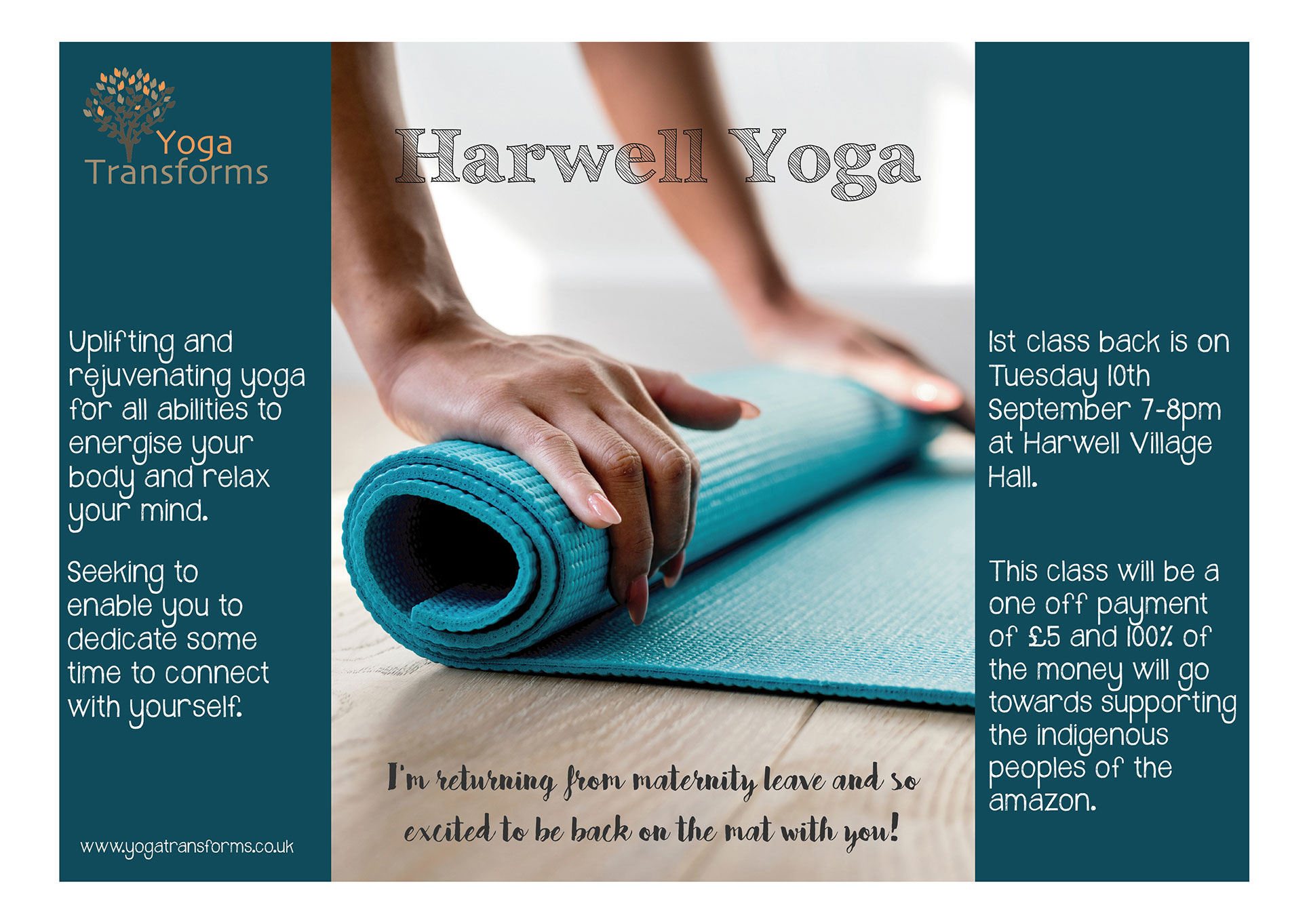 100% of the £ from this class on 10.09 will be donated to Amazon's Huni Kuin Fire Emergency Response. If you'd like more information about this worthy cause or if you'd like to donate directly please click here.
Alternatively you could donate to the Rainforest alliance which seeks to protect forests, safeguard wildlife habitat, fight climate change, and improve the wellbeing of forest communities throughout the world.
Yoga in Harwell takes place every Tuesday evening from 7-8pm at Harwell village hall. Re-commencing with Helen on 10th September 2019. Please click here for info on the class style and prices.
If you'd like more information about my classes please get in touch, i'd be delighted to hear from you.
** On Tuesday night you raised together £200 for the Amazon's Huni Kuin Fire Emergency Response charity, thank you all so much ! It was wonderful being able to teach you all again, hopefully see you next week **