welcome to

yoga transforms

The home of uplifting and rejuvenating yoga classes in Oxfordshire with Helen Pull.

Yoga Transforms seeks to enable people to dedicate some time to connect with themselves.

Yoga creates a perfect opportunity to slow down the mind and listen to the body. It encourages self observation which leads to transformation – empowering people to heal themselves and find happiness.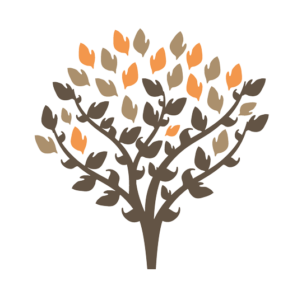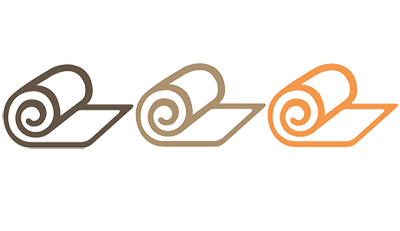 "All the disciplines of Yoga are intended for one purpose; to awaken in you a renewed sense of balance and harmony that will gradually reintroduce you to yourself."
Kind words
I always feel amazing after each one of your classes. I'm definitely winning my battle with anxiety and I owe a huge part of that to you - which I am eternally grateful for.

Amy de Freitas

It was so good to be back in Helen's class last week. She has the ability to transform my day - I always arrive feeling tired and distracted but drive home feeling like a new person. My husband always comments on how energised I look! Thank you. I must try and make every Tuesday evening!

Mary Hall

I joined Helen's class rather nervously after practising at home for a while and it's been a blast. So friendly and often funny, Helen's classes have given me confidence and a lot of strength in my body and mind. Her yoga flows have helped me to poses I never thought I could do, (hello cow legs!) and how relaxed I leave is unbelievable.

Sophie Hawkins

Helen's amazing energy and positivity is infectious. Every class is different and every minute so enjoyable; it's fantastic having time for me! I'm generally more relaxed and mindful these days and sleep amazingly well after yoga  .... I float out of her class! Helen and her classes have had a such a positive affect to my health and well being - I'm stronger mentally and physically, more flexible and more relaxed; just one word to describe Helen and her classes - AMAZING!

Nikki Simmonds

I totally love Helen's yoga classes. She makes yoga accessible to everyone and tailors to varying abilities. She has a unique warmth and energy that's both uplifting and calming. I never want to miss a class!

Hazel Cernuda

Helen is the reason I now love Yoga. I had no idea how incredible you can feel, both physically and mentally from practising Yoga.  I have been suffering with neck and lower back ache from carrying young children,  having seen a chiropractor I realise there's no quick fix but Yoga has made a huge difference to re-aligning my posture. Helen is an incredible teacher who offers various options during the practise to encourage all levels to progress at your own speed.  Helen has been key to my progress and my overall enjoyment of Yoga - she's the perfect person for the job!

Natalie Bryden

A wonderful teacher who is dedicated to her practise and, improving others wellbeing. I joined Helen's class as a complete beginner with an attitude of 'if I'm not sweating I'm not working out' Oh, how I was wrong! The classes offer a chance to explore poses in a huge variation for all abilities or depending how energetic you're feeling. A chance to focus on you and have fun! The flows, poses and challenges offered are something I have taken away with me to do in my living room or the gym. I look forward to Yoga every week!

Laura Wilde

I started Helen's yoga class feeling slightly anxious as I am not the youngest nor the fittest, but wanted to take up yoga for a long time and I love it. Helen is encouraging, kind and an intuitive teacher, we have people of all levels of competency in the class, including men, but nobody ever feels singled out.  I have recommended friends who have joined another of Helen's classes and I don't recommend things lightly.  Helen is a great yoga teacher.

Irene Dawe

I really enjoy Yoga with Helen. Her approach is calming light yet energising, with emphasis on listening to your body and not pushing it too far too fast. Helen's sessions are always versatile and incorporate a wide range of movement. Her sessions are very adaptable offering a range of poses from the beginner through to some more advanced options. Her relaxation sessions do exactly as they say, but upmost the sessions are enjoyable and you'll always leave with a smile.

Julia Griffen

I have been going to Helen's yoga classes for the last two years she creates a lovely warm atmosphere in class and couldn't be a more friendly and welcoming teacher. I always leave feeling renewed and full of positive energy. She is truly one of a kind - a teacher who is passionate about sharing her love of yoga with others.

Lucy Bentley

I have been attending Helen's classes for almost a year, after giving up higher impact exercise due to back problems. Helen is knowledgeable, patient and encouraging. She is always supportive and sensitive to my occasional 'stiffness', recommending alternative poses or adjustments which are very helpful. I believe Helen's classes have made my body more flexible and her early morning classes are a relaxing and calming way to start the day.

Gillian Chapman

What can I say Helen, when I come out of one of your classes I feel an inch taller and that the world is a lovelier place!

Joy Boness

Your lessons have been inspiring and very enjoyable. You have managed to include everybody in every session at every level. Your explanations are clear and easy to follow. The aftereffects are amazing! On completion of each session, I always feel rejuvenated and ready to take on another day. Thank you so much for being such an expert in your field, always welcoming and positive.

Dorte Chandler

I love Helen's classes, she is a wonderful 'yogi' and I think her classes are great, a genuinely lovely person – I could not recommend the classes enough!

Vicki Jefferson

Helen's class is the most relaxing yoga class I have ever been to! She creates a lovely feel using candles and music. Her calm approach helps you to focus your mind and relax your body into each position. Each class is different and caters for beginners to the more advanced. I really look forward to my class each week and always come away feeling calm but rejuvenated.

Becky Watts

Helen is a warm and welcoming yoga teacher. Despite me being new to yoga I have never felt I couldn't keep up with the class as Helen is able to give me the right option and gentle direction for my body.

Hannah Lewis

Helen makes everyone welcome to the mat with her candle lit practices, variations and guidance to ensure people really connect with their breath and listen to their bodies. I have felt great benefits from her energy boosting flows, cheeky balance challenges and calming relaxations.

Selina Stiles

Helen's enthusiasm and teaching style makes yoga with her a very relaxing and enjoyable experience. She has helped me so much over the months that we have worked together, in terms of both flexibility and relaxation techniques. I would wholeheartedly recommend Helen to anyone looking at using yoga as a way to get more mobile, stronger or more relaxed.

Michael Queenan

Helen's yoga classes are the highlight of my week. She has a wonderful calming and positive style which makes us all achieve more than we realise. As well as increasing my energy levels and improving my strength and flexibility I leave each class feeling wonderfully calm and relaxed. Thank you Helen. I cannot recommend your classes enough.

Alison Goodall

Helen is very calm and has an excellent teaching approach, giving each person in the class her time and focus. This enables me to train all aspects of my mind and body using strength, stretching, breathing and relaxation exercises to focus on my muscle strength, flexibility, well-being and most importantly feeling centred and grounded.

Dawn Crawford

I am so pleased I came across Helen, her classes are friendly and welcoming with a lovely atmosphere.  They can be challenging , but there is always an easier option offered , and you are never made to feel guilty for taking it.  At the end I feel well stretched, but relaxed - perfect.

Gina Beecham

Helen is a truly fabulous yoga teacher, her classes never fail to awaken my body, open my heart, and inspire my spirit.  After trying yoga several years ago I didn't think it was for me, but after one private lesson with Helen I was hooked!  Helen has the unique ability to understand how you are feeling, when to challenge you and when to relax you.  Having also attended Helen's workshops and group classes I would urge anyone to try yoga with Helen - she is incredible!

Rachel Lambourne

I was introduced to Helen by a friend at a particularly difficult time in my life and have found Helen's style of yoga to be just what I needed. It's not only the work on my body but also the readings that Helen does and her lovely caring nature. She has brought a tear to my eye several times and I'm sure it won't be the last time. Good classes for body and soul.

Lindsay Lennen

Helen's yoga is the best yoga class I've ever taken. Helen's classes are flexible and she is full of knowledge, advising and assisting if you have an injury or a weak spot. She has a wonderfully calm aura which you take home with you! It makes my week!

Emma Horwill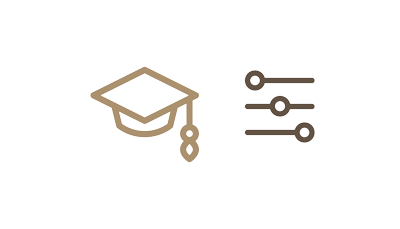 Yoga Alliance International Qualified
Classes suitable for all levels